How to use the SHOP for English speakers
Notice!
The products on the SHOP can be shipped inside and outside of Japan,
but the SHOP is only in Japanese language right now.
The SHOP is outside of beach.sc and this guide is made only with voluntary manner
in which we don't have any responsibility and no control over the system outside.
but we just hope this translation helps you!
The SHOP(printing, logistics, shop system, etc) is operated by the other company
which has no relation with beach.sc except we use the system to sell our designs.
Don't worry, the SHOP system is operated by the company in a stock market, we trust them.
Please read the legal documents on the SHOP website.
*The legal documents should be in Japanese language.
*We will not translate the legal documents because we are not supposed to do so.
Translation of what is written on the SHOP system
*click the image below for larger image.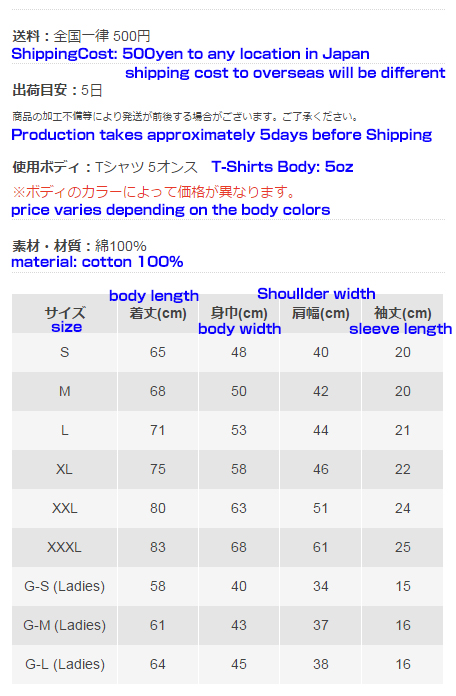 How to ship to outside of Japan
Accessing the SHOP from outside of Japan,
you should see the banner like this near "Add to cart" button.
This
"tenso.com"
will manage the shipment to the addresses outside of Japan.
1. At
"tenso.com"
, please register the address(outside of Japan) you want the product to be delivered to
2. You will receive an alias address (inside Japan)
3. When you make the checkout at shopping, you enter that alias address.
that's it!
This is
how it works
.